The eleventh DOK.forum, the industry platform of the DOK.fest München, has been a full success: More than 2,000 guests and 221 experts from the international film- and media sector participated, 58 events took place in total. 'We're pleased that we were able to give numerous filmmakers the chance to push ahead with their projects even in these challenging times. They received content-related feedback from important industry experts, were able to sound out their projects' potential and can now proceed to take the next steps,' say Florina Vilgertshofer and Sina Weber, the heads of the DOK.forum. 'Moreover, even digitally the DOK.forum offered the space for these so necessary encounters. And we discussed issues of the international industry that have moved even more into focus due to the pandemic.'

At the DOK.forum, five awards were given away, amongst them, for the first time, the new award DOK.series. In total, prize money amounting to 12,500 euros was awarded. These are the winners:
DOK.series Award for documentary storytelling
UN PEDAZO DE PAZ
Jacobo Albán, Carlos Zerpa, Benoît Ayraud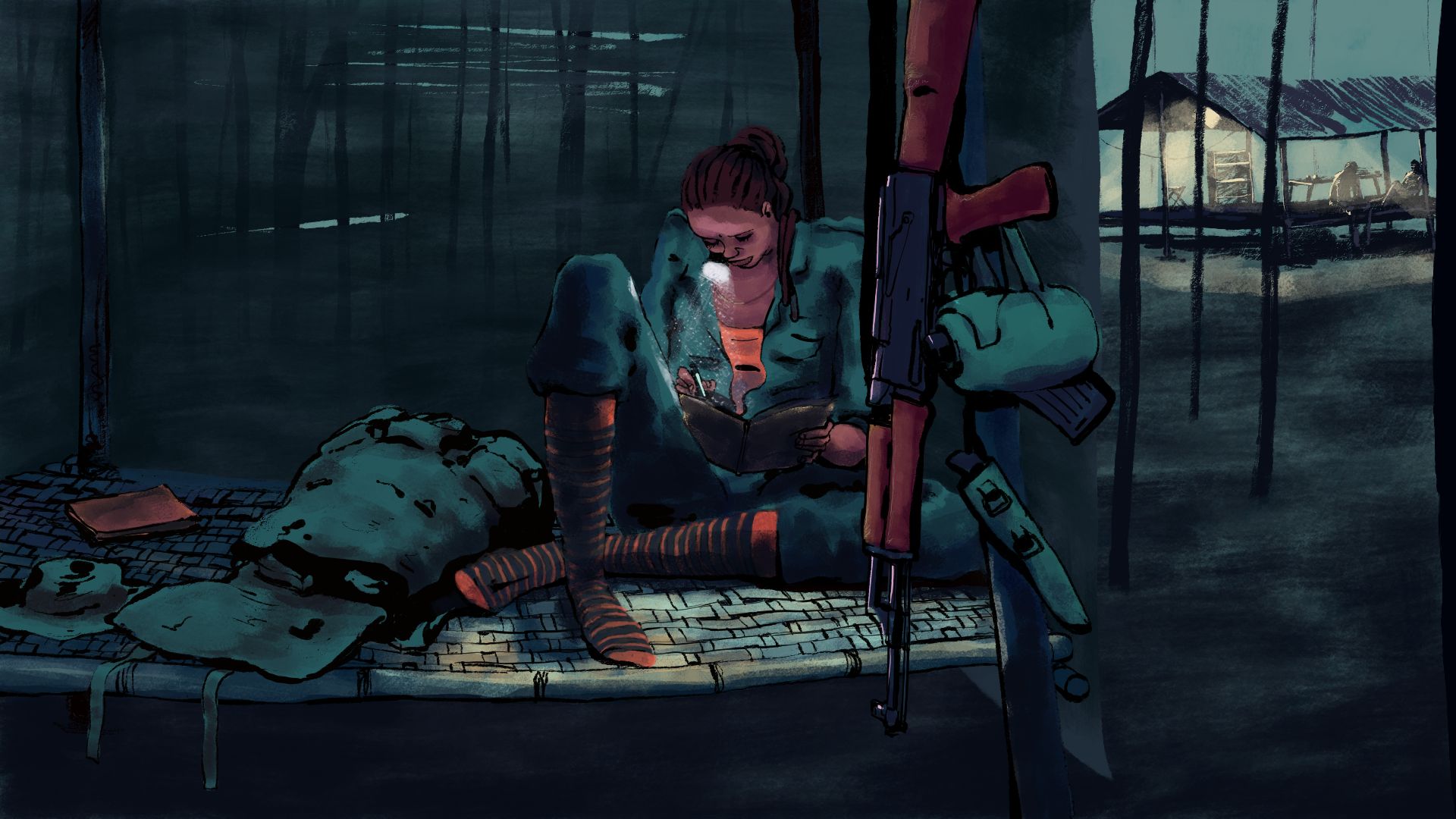 This year, the DOK.fest München offered a new and unique award in Germany that promotes serial documentary storytelling regardless of format. The DOK.series Award is sponsored by TELLUX-Film and megaherz and is endowed with 2,500 euros. Five projects were nominated and presented during a live pitching on 11 May to a jury of renowned industry experts. The award was given to UN PEDAZO DE PAZ by Jacobo Albán, Carlos Zerpa and Benoît Ayraud.

From the jury's statement: 'The jury for the DOK.series Award grants its prize to UN PEDAZO DE PAZ (A PIECE OF PEACE), a short animated series chronicling sixty years of war in Colombia through intimate testimonies. The animated characters – based on an amalgam of real-life survivors and supporters of the peace process between the Columbian Government and the FARC-EP guerrilla – convey the mundane horrors of their war experience in a tactile and poignant way. Their voices are spoken by individual survivors, creating a powerful and universal narrative of resilience. The masterfully crafted animation in UN PEDAZO DE PAZ (A PIECE OF PEACE) shines a light on what is supposed to stay hidden: a gaping wound that is a country and its people.'

Jury: Petra Felber (BR), Volker Neuenhoff (Amazon Studios), Richard Ladkani (Malaika Pictures), Laura-Sophie Nied (ZDF/funk) and Sarah Elena Schwerzmann (ARTE G.E.I.E).
DOK.digital – Award for new narrative formats
SAFESPACE
Whitney Bursch, Säli El Mohands, Rosa Fabry, Saphira Siegmund, Lea Wessels, Ariane Böhm, Elena Münker, Kim Neubauer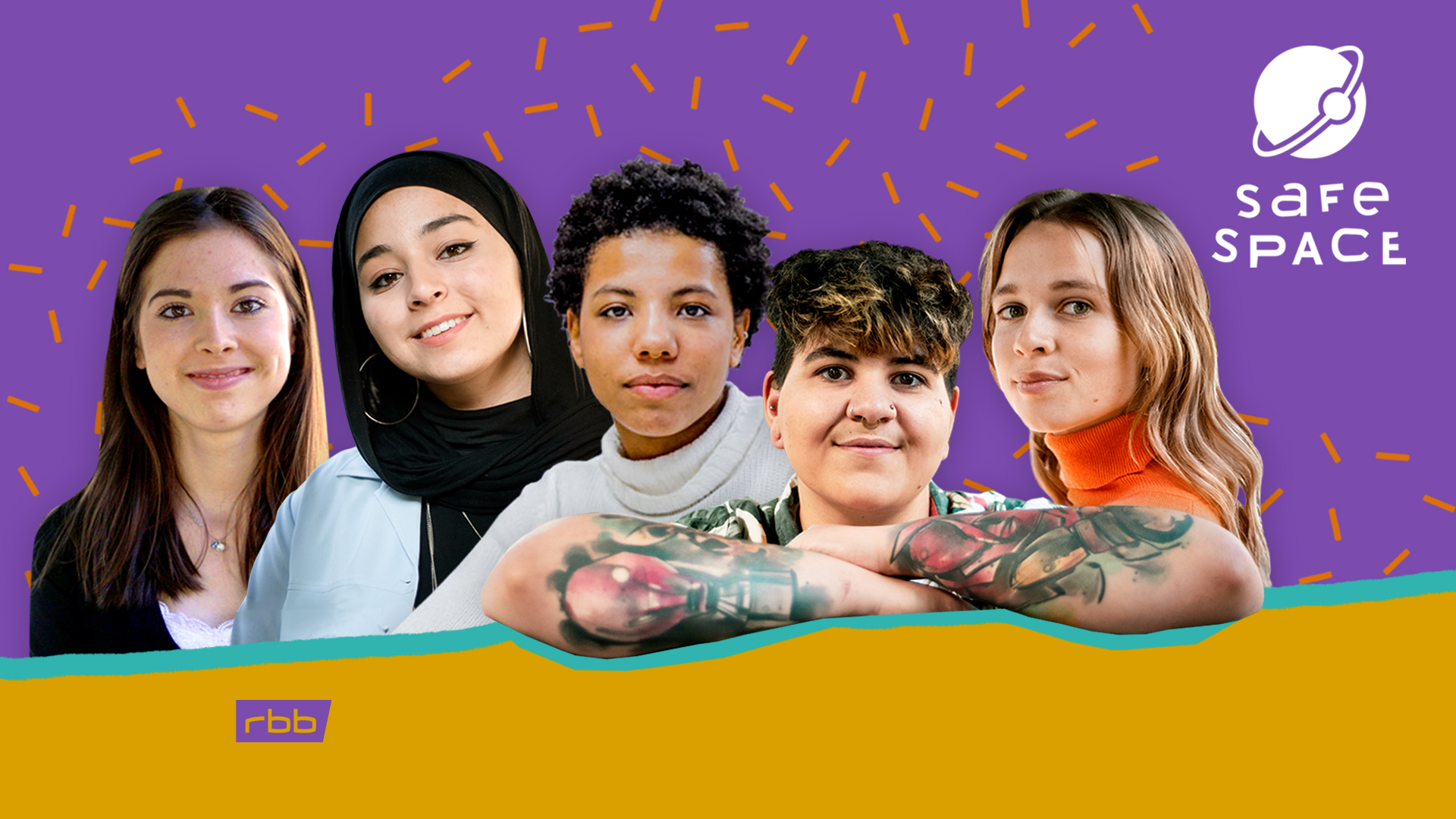 "DOK.digital – The Prize for New Narrative Formats" was awarded for the second time. The prize, endowed with 2,500 euros, is sponsored by the Bayerische Landeszentrale für neue Medien (BLM). It honours contemporary forms of journalistic-factual or documentary storytelling. Five exciting projects pitched their ideas to innovatively combine different media formats and platforms with content.

The award went to SAFESPACE, an infotainment format by Rundfunk Berlin-Brandenburg (rbb) that answers questions about health and well-being on TikTok. A large part of the team accepted the award: Whitney Bursch, Saphira Siegmund, Lea Wessels (hosts), Ariane Böhm, Elena Münker and Kim Neubauer (editor).

From the jury's statement: 'A young editorial team creates content around the topics of mental and physical health and well-being for an even younger and hard-to-reach audience. The platform of choice is TikTok, where this audience is at home. The SAFESPACE team communicates authentically and at eye level, feedback from the community is taken directly and translated into new content. SAFESPACE indeed offers a protected space on a platform where very young users in particular feel at home and look for like-minded people. A platform that, like many other social media channels, is not always entirely innocent of problematic body images and insecurity due to the many perfectly staged images/videos and negative comments.'

BLM President Siegfried Schneider: 'How important quality journalism and well-researched content are to the audience became clearer than ever during the crisis. The SAFESPACE project offers reliable information on the topic of physicality and identity, which is central to the youth target group – documentary, digital and straight to the point.'

Bettina Katja Lange and Uwe Brunner received an honourable mention for THE SMALLEST OF WORLDS.

Jury: Volker Bach (Head of MIZ Babelsberg and ALEX Berlin), Prof. Dr. Lena Gieseke (Film University Babelsberg Konrad Wolf), Matthias Leitner (Digital storyteller & strategy designer), Sabrina Scharpen (ZDF) and Jutta Schirmacher (BLM).
Pitch Award of the Haus des Dokumentarfilms
DER SIEBTE SOHN
Max Carlo Kohal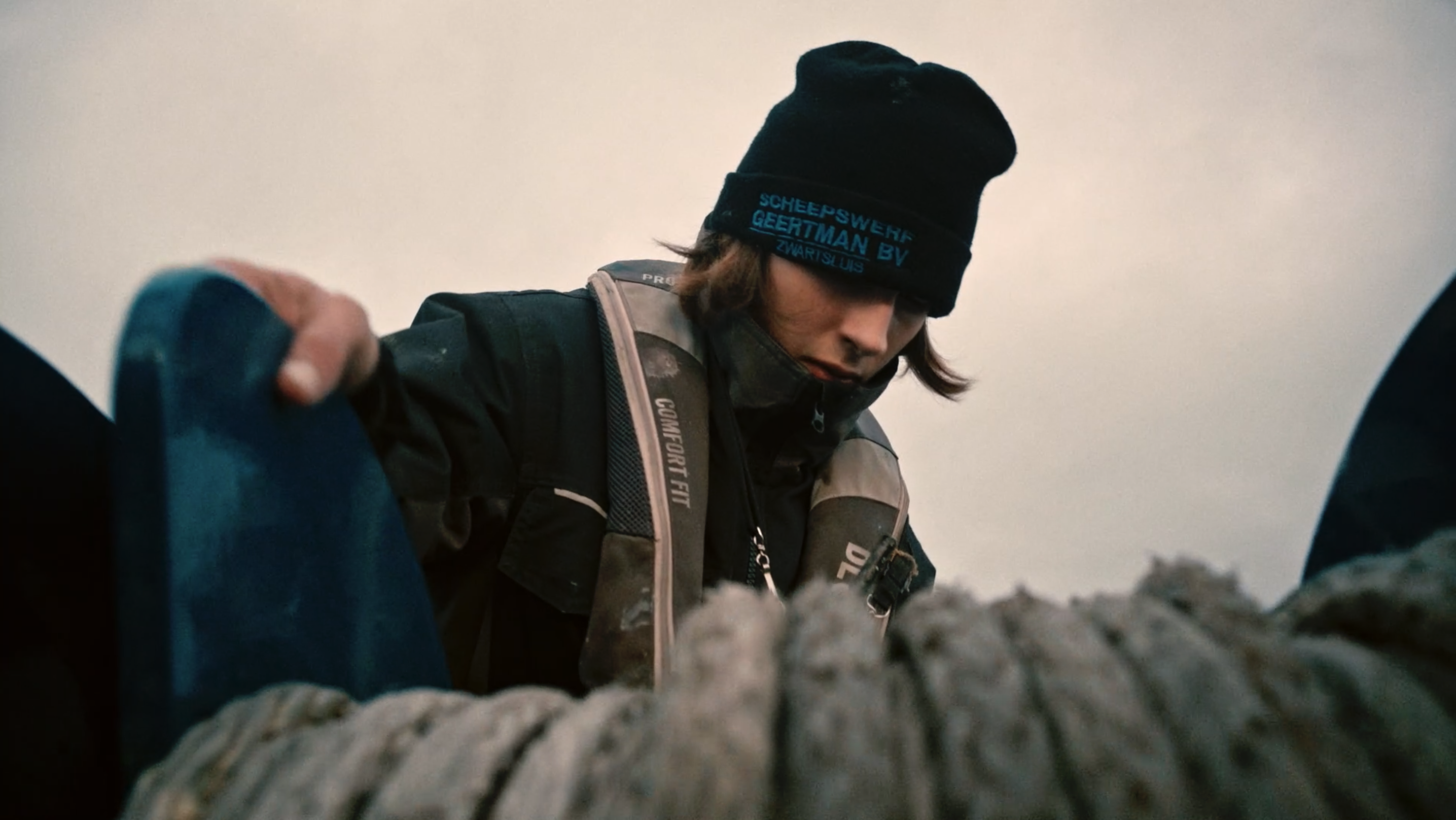 The pitch competition offers students from our partner universities the opportunity to further develop their current projects in exchange with editors, producers and distributors as part of the DOK.forum marketplace and to gain new financing partners. The prize is sponsored by the Haus des Dokumentarfilms Stuttgart and is endowed with 2,500 euros in research funding.

The award was given to Max Carlo Kohal (director) of Zurich University of the Arts for DER SIEBTE SOHN (THE SEVENTH SON).

From the jury's statement: 'For his long-term observation, Max Carlo Kohal takes us into a clearly defined universe – a cargo ship on European inland waters. From Basel to Rotterdam, always along the Rhine. Three men steer the ship and spend their lives there. With the director, we accompany the young Rudmer, who will spend the next three years training to become a sailor. The jury of the Pitch Award appreciates this insight into a world that is unknown and unseen. [...] The director shows us the complex world of industrialised goods traffic – and at the same time presents a very personal film here, shot in a very small space, a globalisation story from below.'

Jury: Antje Boehmert (DOCDAYS Productions GmbH), Tobias Cassau (ZDF/ARTE), Petra Felber (BR), Sharon Nuni (ORF), Sara Günter (ZDF/funk), Jutta Krug (WDR), Catherine Le Goff (ARTE Culture Department), Peter Schernhuber (Diagonale), Aline Schmid (Beauvoir Films), Marcus Vetter (SWR, Junger Dokumentarfilm), Sven Wälti (SRG SSR) and Ralph Wieser (Mischief Films).
Deutscher Kompositions-Förderpreis
MAY IT BE A GIRL
Akmaral Zykayeva (composer), Katerina Suvorova (director), Viktoriya Kalashnikova (producer)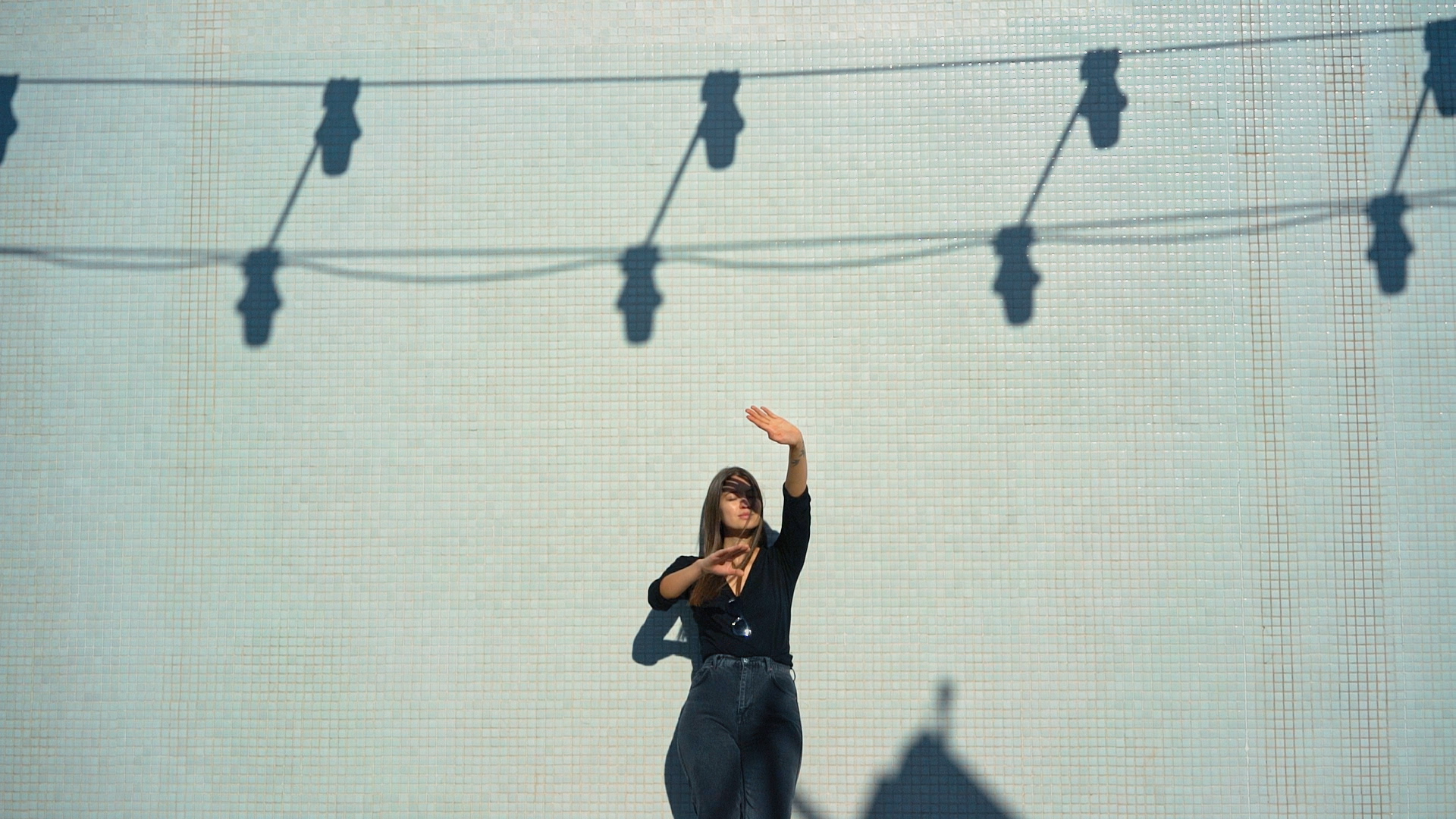 In order to strengthen the artistic cooperation between filmmakers and composers, the best musical concept for a documentary film will be awarded 2,500 euros. The prize is sponsored by Sonoton Music, the world's largest independent provider of professional production music.

Akmaral Zykayeva, Katerina Suvorova and Viktoriya Kalashnikova will receive the award for MAY IT BE A GIRL.

From the jury's statement: 'MAY IT BE A GIRL deals with a widespread phenomenon in Kazakhstan. The portrait film explores the self-perception of modern Central Asian women who have been given male names by their parents because their parents wanted a boy and not a girl as a child: one such name, for example, is Ulbolsyn – It Shall Be a Boy. The protagonists reflect on the meaning and consequences of their name and thus pose questions about the significance and place of women in the family and society. The musician and composer Akmaral Zykayeva alias Mergen will create an auteur soundtrack in close collaboration with the director Katerina Suvorova and the producer Viktoriya Kalashnikova.'

Jury: Gerd Baumann (composer and musician), Sabine Gisiger (documentary filmmaker and professor for documentary film ZHDK), Alexander Kukelka (composer, Lecturer mdw – University of Music and Performing Arts Vienna) and Michaela Melián (artist and musician, Professor for Time-Related Media HFBK, Hamburg)
British Pathé Archive Award
LIFE IS NOT A COMPETITION BUT I'M WINNING
Julia Fuhr Mann (director), Melissa Byrne and Sophie Ahrens (producers)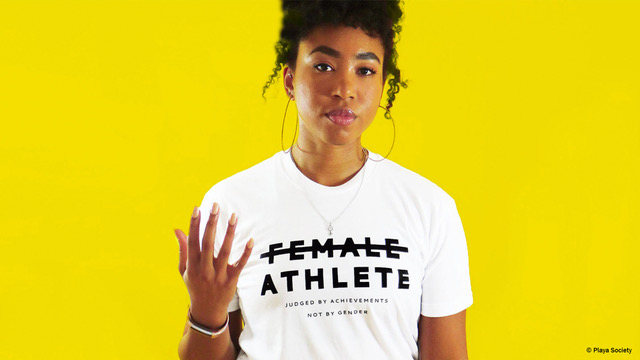 The award recognises projects with a large proportion of archival material and thus strengthens a documentary genre rich in tradition. The winning project receives British Pathé archive material worth 15,000 euros or alternatively 2,500 euros in cash.

The award goes to LIFE IS NOT A COMPETITION BUT I'M WINNING by Julia Fuhr Mann, Melissa Byrne and Sophie Ahrens.

From the jury's statement: 'Our audiovisual heritage is our preserved memory. In this collective memory we can find many beautiful as well as uncomfortable perspectives on ourselves that were never the conscious intention of the recorder. With their new examination of our past, the director and producer of LIFE IS NOT A COMPETITION BUT I'M WINNING bring us into the present day. By mirroring the power of our collective adherence to norms and narratives, they question our willingness to change. The project by Julia Fuhr Mann, Sophie Ahrens and Melissa Byrne deals with the utopian potential of competitive sport beyond rigid gender boundaries and images.'

Jury: Gunnar Dedio (CEO Looksfilm), Nina Goslar (editor ZDF/ARTE Fiction), Karin Jurschik (professor, HFF München) and Simon Witter (Footage Archiving / Licensing, British Pathé Ltd.)

In addition to these endowed awards, the DOK.forum gave away additional further festival and mentoring awards. These will be announced under www.dokfest-muenchen.de/DOK_forum.